Heating
SVS Home Comfort, the leading provider of heating services in the Bay Area, specializes in delivering superior quality and unmatched expertise in HVAC solutions. With over 30 years of experience, our team of highly skilled technicians is committed to providing top-notch heating services for residential properties.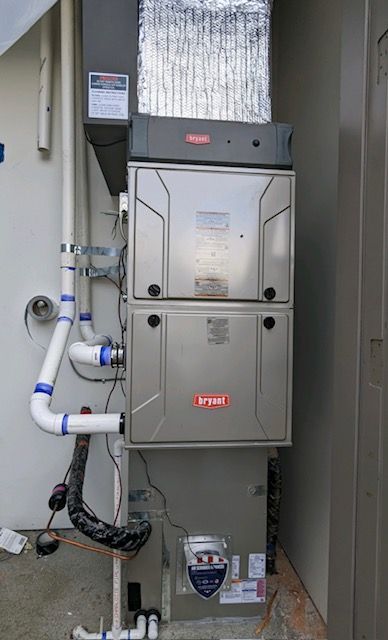 Reliable Heating Solutions Tailored to Your Needs
At SVS Home Comfort, we understand the importance of a comfortable and cozy indoor environment, especially during the colder months. Whether you need heating installation, repair, or maintenance services, our knowledgeable team is well-equipped to handle any heating system with precision and efficiency.
Reliable Heating Solutions Tailored to Your Needs - Our experts are well-versed in the latest heating technologies and industry standards. When it comes to installing a new heating system, we offer meticulous planning, precise installations, and superior craftsmanship. Rest assured, we only work with trusted brands to ensure long-term reliability and energy efficiency for your home or business.
Prompt Heating Repairs - Facing a heating emergency? We prioritize quick response times to minimize your discomfort and inconvenience. Our team combines technical expertise with state-of-the-art tools to diagnose and resolve heating issues accurately, ensuring your system gets back up and running smoothly.
Scheduled Heating Maintenance - Regular maintenance is vital to keep your heating system performing optimally and to extend its lifespan. Our comprehensive maintenance plans include thorough inspections, meticulous cleaning, and fine-tuning of your system. By detecting and addressing potential issues early on, we help you avoid expensive breakdowns and ensure your heating system runs efficiently year-round.
Unmatched Customer Satisfaction - SVS Home Comfort takes pride in delivering unparalleled customer satisfaction. We strive to exceed your expectations by offering transparent pricing, reliable service, and exceptional workmanship. Our friendly and knowledgeable staff are always available to address your questions and concerns, ensuring your complete peace of mind throughout the service process.
Ready to get started? Schedule a free estimate with us today
When it comes to heating services in San Jose, CA, SVS Home Comfort stands out for its commitment to excellence and dedication to customer satisfaction. With over two decades of experience, we have built a solid reputation for delivering top-quality heating solutions. Contact us today to schedule a service or consultation – let us keep your home or business warm and comfortable all year round!