Custom HVAC Systems
SVS Home Comfort, a reputable provider of top-quality heating, ventilation, and air conditioning solutions in the Bay Area of CA, specializes in custom HVAC systems that combine superior comfort with a strong commitment to environmental sustainability. With over 30 years of experience in the industry, we are well-equipped to deliver high-quality and eco-friendly solutions that cater to your specific needs.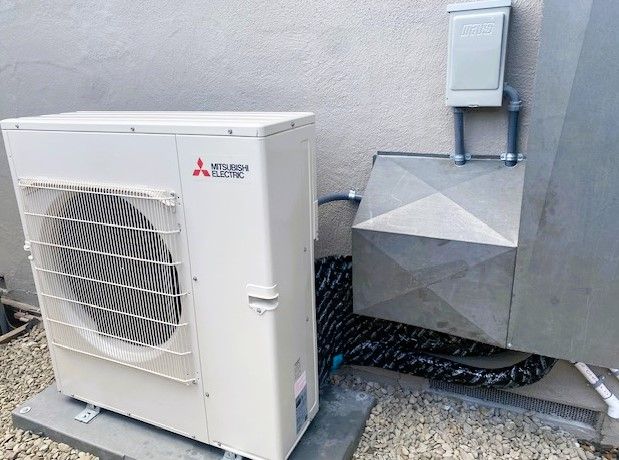 Custom HVAC Systems: Tailored for You
At SVS Home Comfort, we understand that every home has unique requirements. Our team of experts is dedicated to designing and building custom HVAC systems that perfectly fit your home and lifestyle. By assessing factors such as room to room load calculations, air balancing, properly sizing duct work, and energy efficiency goals of your property, we customize an HVAC solution that maximizes performance, energy savings, and overall comfort.
We take pride in our commitment to environmental sustainability. Our custom HVAC systems integrate the latest green technologies and practices, helping minimize energy consumption and reduce carbon emissions.
Energy Efficiency: The systems we offer include high SEER (Seasonal Energy Efficiency Ratio) air conditioners and heat pumps, carefully chosen for their energy-saving capabilities. By employing such innovative technologies, we help you achieve significant energy savings while ensuring maximum comfort.
Smart Thermostats: Our custom HVAC systems can be seamlessly integrated with smart thermostats, allowing you to control your home's temperature remotely. This feature optimizes energy usage by adapting to your schedule and preferences, resulting in reduced energy waste and increased efficiency.
Zoned Systems: Through the implementation of zoned HVAC systems, we ensure that energy is directed only to the areas of your home that require heating or cooling. This targeted approach eliminates unnecessary energy consumption, improving efficiency while delivering personalized comfort.
Unparalleled Quality from Installation to Maintenance
At SVS Home Comfort, quality is paramount in everything we do. Our team of skilled technicians possesses the expertise to install, maintain, and repair custom HVAC systems with precision. We ensure that every component is installed correctly to optimize system performance. Regular maintenance is essential to sustain efficiency, and our professionals provide comprehensive and reliable services to keep your HVAC system running smoothly for years to come.
Customer Satisfaction: Our Priority
We are dedicated to not only delivering exceptional products and services but also ensuring customer satisfaction. Throughout the process, we work closely with you, providing personalized solutions, clear communication, and transparent pricing. Our commitment is to meet your unique needs and surpass your expectations, building lasting relationships based on trust and loyalty.